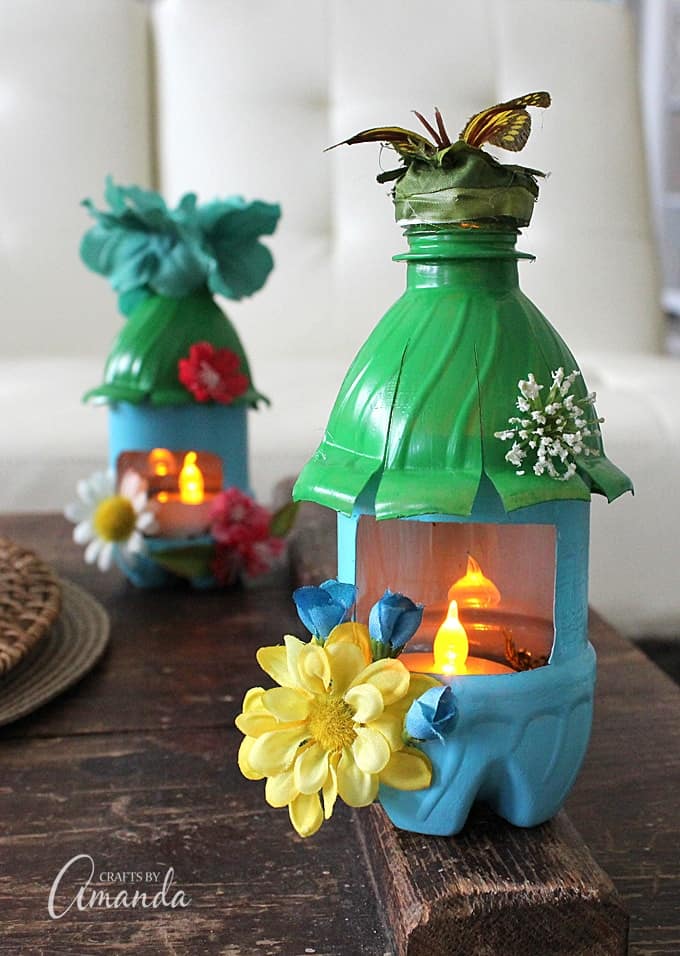 These fairy house night lights were really fun to make and so easy! A great way to turn some empty water bottles into something cute and useful. These would even be sweet out on the patio for those warm summer nights!

Amanda Formero
These Fairy House Night Lights are amazing! What a upcycling craft to do with your girls, especially as a part of a clean up or learning how to properly recycle.
They could be made for a special Enrollment Ceremony, camping or sleepoever, or just to take home and enjoy!
Check out how to make them here: Fairy House Night Lights